Ready to save money, optimize space, and reduce carbon emissions? GenFlat is offering twenty containers, two actuators, and full logistical support, completely free.
The Answer to the
$20 Billion

Empty Container Repositioning Problem
The GenFlat Container is engineered to be a substitute for the standard Marine Container. Built from mild steel and Corten, GenFlat exceeds current strength and rigidity standards.

Once four GenFlat containers are stacked and locked together, they can be lifted as a single unit, ready for multi-modal transport.
80 seconds
 to Collapse Start to Finish.
*average cost savings from US Midwest to Asia
Cost Savings per FEU Move
Cost Savings per FEU Annual
Cost Savings per FEU Usual Life
GenFlat Value Propositions
The Actuator is key to collapsing and expanding the GenFlat collapsible container. The Actuator fits all container spreader equipment in the 20' position. The device lifts the GenFlat container in 6 lifting positions, vs the 4 corner positions standardized for lifting ocean containers – and uses a double-action armature on each end to push in or lower down the end panels when collapsing/expanding.
The device is hydraulically powered with electrical controls, enabling easy connection to the material handling device (Top Handler, Transtainer, Gantry Crane devices). Each of the 6 locking positions utilize the traditional industry standard "Twist Locking" mechanisms. The Actuator is lightweight – under 2 metric tons – and although not designed to lift containers further than the collapsing / erecting design, it does have the mandated safe working load testing and certification required for all lifting equipment worldwide.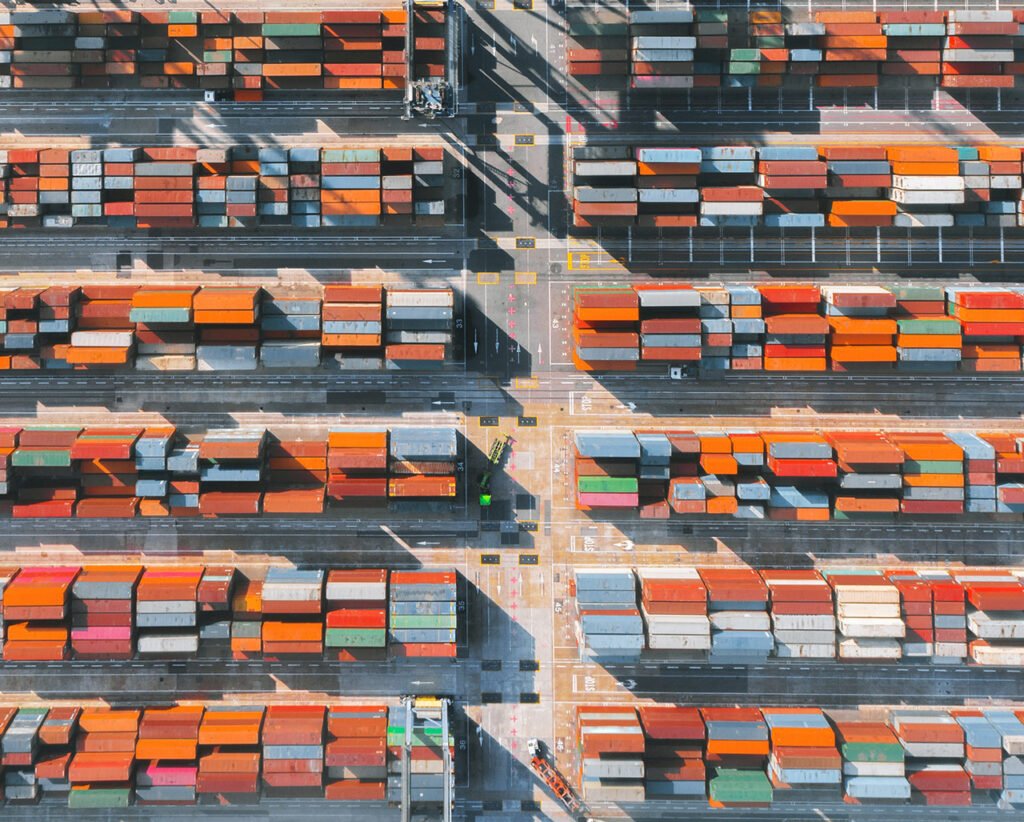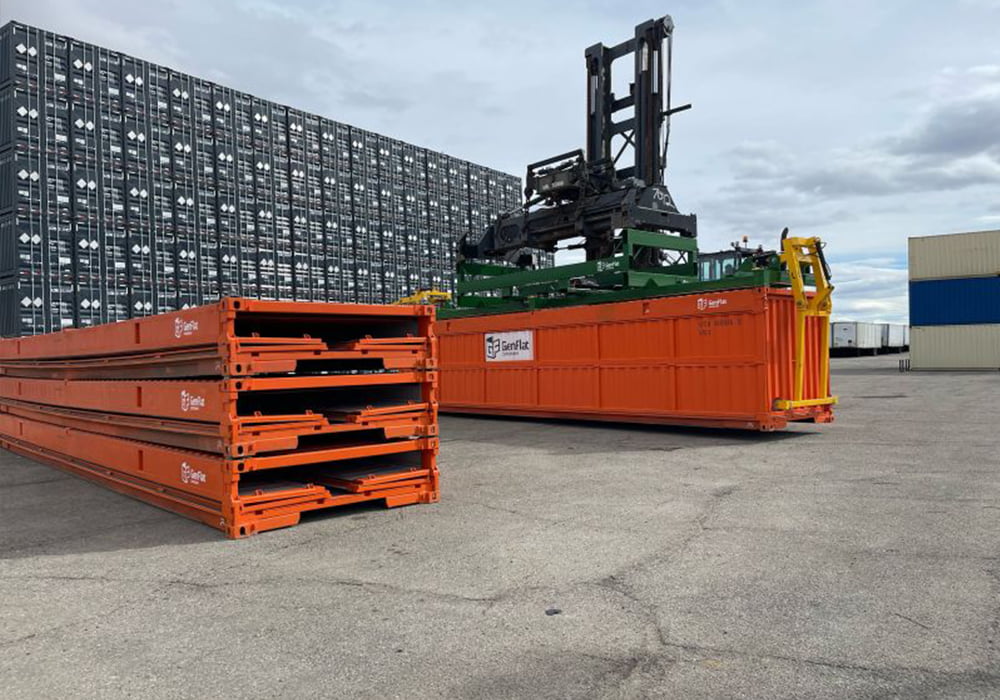 Max Gross Weight: 32,500 kgs
Tare Weight: 5,300 kgs
Payload: 27,200 kgs
Internal Length: 12,192 mm
Internal Width: 2,438 mm
Internal Height: 2,591 mm